Locksmith Schaumburg
Cheap New Locks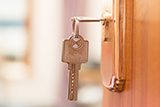 Locks provide more than just locking your door. Locks give you peace of mind in knowing that your home and business are safe. Locks keep the things that you want in and what you don't want out. Locks are such an important part of your life and many people don't even know it. Locksmith of Schaumburg specializes in installing locks, new locks, and all forms of locksmith services. If you find yourself needing new locks call our customer service specialist as soon as you are in need. What sets us apart from other locksmiths is that not only are we local to the city of Schaumburg, we also genuinely care about our customers. We give you so much value because we believe in the work that we provide to the community. Call locksmith of Schaumburg today.
Types of Locks We Can Install
• Padlocks
• Knob Locks
• Deadbolts
• Lever Handle Locks
• Cam Locks
• Mortise Locks
• Euro Profile Cylinders
• Jimmy Proof Deadbolts

Locksmith of Schaumberg specializes in new locks and installing locks on home and commercial businesses. We have no limits on what kind of lock we can change and install. Give us a call and we will answer any questions you have.
We Install Locks On All Types of Buildings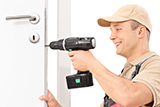 Do you own an older model house or commercial building and you need to have new locks installed? Locksmith of Schaumburg does lock installation on all kinds of businesses and home buildings. This includes apartment buildings, townhomes, condos, and duplexes. We have over 3 decades of experience in the business of lock installation and all things locksmith. If you need new locks at midnight, we can come to you even that late. No matter when you need us, we will be ready. Locksmith of Schaumburg stands out as the best locksmith service provider that you will ever use.