Locksmith Schaumburg IL
The Cheapest Locksmith in Schaumberg Illinois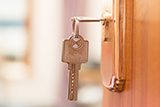 Many times we forget that life and accidents happen when we least expect it. Those accidents can include needing your locks changed due to a beak in or someone losing a key. When you find yourself in a situation like needing new locks call Locksmith of Schaumburg to change locks for you. Our technicians come ready right when you call and prepared to do anything you need that is locksmith related. So if you need to replace keys or install new locks or change locks, we got you covered. When it comes to customer satisfaction, Locksmith of Schaumburg is miles ahead of the competition.
Services Locksmith of Schaumburg Provides
• 24 hour residential and commercial service
• Emergency Locksmith Services
• Install New Locks
• Roadside Assistance
• Make Duplicate Keys
• Transponder Keys
• Key Programming
• High better business bureau rating
• Fast response times
• 100% satisfaction

Install New Locks Today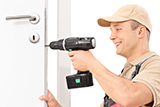 No need to keep putting off installing new locks anymore. Locksmith of Schaumburg IL is a mobile locksmith that is available 24 hours seven days a week including holidays. If you don't have a lot of time during the day we can come to you at night or whenever you schedule permits. Locksmith of Schaumburg IL understands that our customers lead active busy lives. You may forget that you need to install new locks but you know it does need to get done. Have you lost your house key and want to get a replacement? Locksmith of Schaumburg can do that for you too.
Dependable Roadside Assistance
Anytime you have a car emergency you are going to want to find a roadside assistance company that can help you resolve your problem quickly. No one wants to have to wait for a customer service specialist to answer their call then wait for a technician to arrive to provide roadside assistance. Your time is precious and we do not take that lightly. Locksmith of Schaumburg IL will come right to your location within minutes of you calling our customer service specialist. When we arrive we come ready to help you. No long wait times and cheap locksmith service is the promise to you.